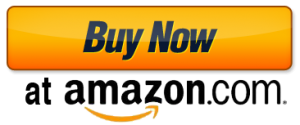 I'm excited to announce the release of the first novel in the Cyrus Cooper thriller series: Dangerous Minds!  I was trying to get it posted and available on Amazon.com for June 1st, but I
actually beat the deadline by 2 days.  So while June 1st was the official launch date, those who were watching Amazon closely, noticed that the book arrived slightly ahead of schedule.
Here's the copy that's currently displayed with the book on Amazon: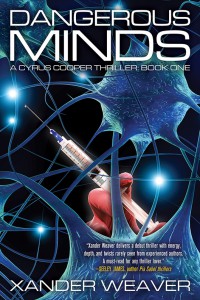 When test subjects participating in secret experiments begin to mysteriously die, Cyrus Cooper, the youngest recruit of the 'Coalition'—a secret law enforcement organization—is assigned to prevent the program's lead researcher from being the next victim. But there's a catch: The seventy-four-year-old neuroscientist, Gertrude Waterford, has flatly refused any type of protective detail. Cyrus goes undercover, taking a position as a personal assistant in order to enter the life of the brash, elderly scientist. When multiple attempts are made on her life, however, not only must Cyrus protect the headstrong lady, but he must also uncover the perpetrator of the attacks before it's too late. 

His job might've been easier if he'd been fully briefed on the nature of Waterford's research. After working for decades to genetically trigger different paranormal gifts in her patients, she's made some unusually powerful and extremely dangerous enemies. 

Cyrus Cooper's efforts take him from high-rise apartments to secret underground research facilities, with stops at forgotten rendition sites and forsaken mental institutions along the way. And as the threats grow in force and number, Cyrus faces a race against time, and a war where all the players on the battlefield are anything but trustworthy. 

PRAISE FOR DANGEROUS MINDS 

"Weaver's debut is a tense ride through the seamier sides of science, technology, the mind, and the paranormal. Gripping action and intrigue, brilliant escapes, and a whole lot of fun. Cyrus Cooper is a fascinating new hero." 
—Kane Gilmour, Bestselling Author of Ragnarok and Resurrect 

Xander Weaver delivers a debut thriller with energy, depth, and twists rarely seen from experienced authors. A must-read for any thriller lover. 
—Seeley James, author of BRING IT, and other Pia Sabel thrillers
That includes amazing blurbs from Kane Gilmour and Seeley James.  That was incredible generous of both accomplished authors.  Somehow saying thank you just doesn't seem like enough, given the level of support I've received.

The cover of the book was design by Paradigm Graphic Design.  I think it does an amazing job of hinting at the theme and plot of the book without giving too much away.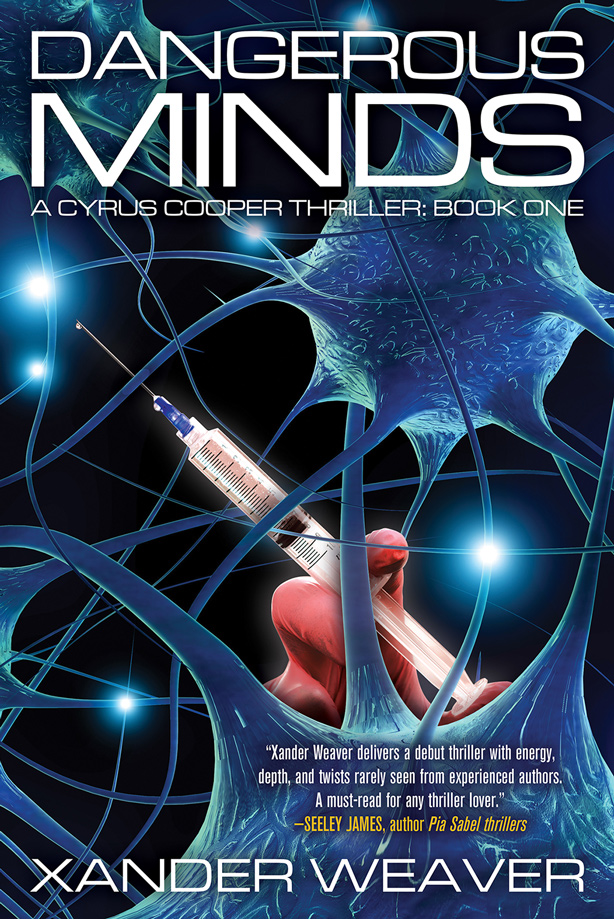 Dangerous Minds is being sold through Amazon's KDP Select program, which means that the book will be available exclusively through Amazon for the first 90 days.  After that, it will be available through Kobo, Smashwords, as well as in print.
You can find Dangerous Minds on Amazon by clicking here.
Thank you!
(Visited 818 times, 1 visits today)